Event

description

Expo Zone at Growth Marketing Stage

show full info

show less info
Who's going?
All visitors
From Lviv
Friends
To see your friends at the event, log in via facebook
Download the 2Event mobile app
For organizers and visitors of the events:
All events and tickets online
List of all visitors
Dating and appointments
Search fellows, travelers and roommates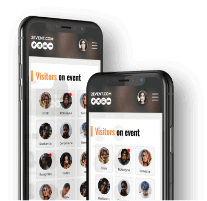 Aleksandra Mironova
Odessa
online
У вас вже є квиток на цю подію?
Перед тим як створити план поїздки та переглядати доступний транспорт, будь ласка, придбайте квиток на подію
If you already have account on 2Event - please login.
Login